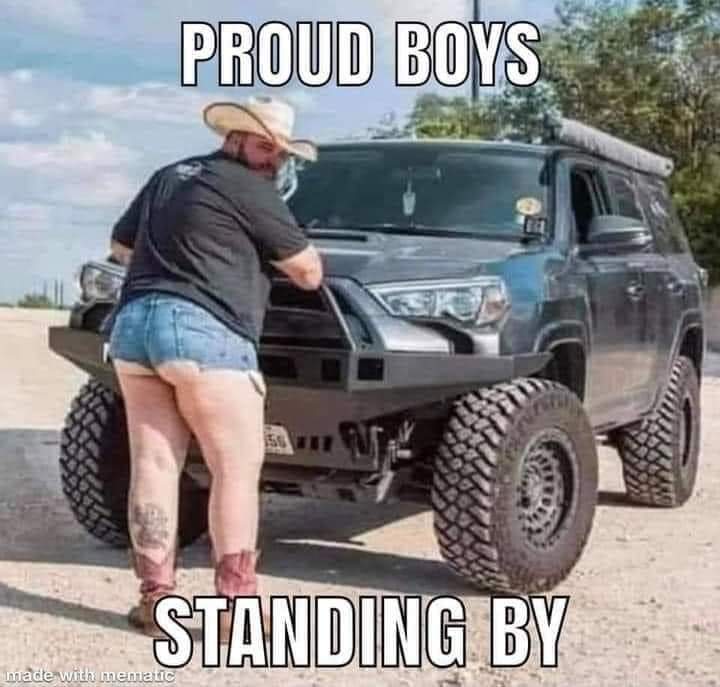 =========================
I've got mixed feelings about the Pride Boyz, but I guess they know how to have fun.

Gay men take over Proud Boys hashtag on Twitter

KATE FELDMAN, New York Daily News
NY Daily News • October 4, 2020

news _ yahoo _ com/gay-men-over-proud-boys-152700503.html

Gay men reclaimed the label "proud" over the weekend, taking over the Twitter hashtag from the far-right Proud Boys who have been causing havoc and violence in the Pacific Northwest.

The hashtag, trending all weekend, was not populated by hate-filled messages and, since President Trump refused to condemn white supremacists during Tuesday's debate, calls to "stand by," but rather with joyous photos and stories from gay men. …
Unfortunately, some insecure (quite possibly self-loathing) proud boys only know how to hate and how to blame everyone else for all their self-inflicted problems, while self-certain they themselves are pure as new york snow.
Looks like someone's traded guns for buns.